AUDE MGBA LET'S MAKE SOME SPACE



TEXTS
A selection of writings and and text contributions to publications.


___________________________________________________________________________________________

YANKANKU (Unité Dignité Courage)
An essay published in dutch under the title Eenmaal Gestolen altijd een dief, in the No6-2020/2021 DEC/JAN of Metropolis M.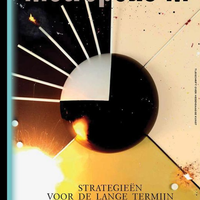 ---
Gender binaries in African photography
A contribution to CPLA NEWS 2019 #02 Issue on Gender binaries in African photography ,2019.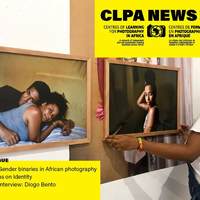 ---
Dreams at sea
A contribution to Harbour of Action and Research at Sea, Exhibition at Corridor Project Space, 24.07—16.08.2020. Amsterdam.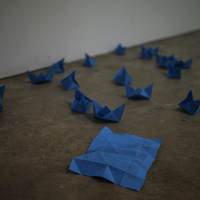 ---
"Nkot Jean David", in Carine Djuidje, Aude Christel Mgba, Germain Noubi, (2017), Behind the portal, Bandjoun Station (Publisher), pp. 28-31.
An Interview with Artist Jean David Nkot


ABOUT

Behind the Portal

A Publication projects inluding works by: Luyeye Vilekese Luvie (Democratic Republic of Congo); Ngassam Tchatchoua Yvon Léolein (Cameroon); and Jean David Nkot(Cameroon). Behind the portal was supported by Les Amis de Bandjoun Station.

LINKS

CATALOGUE VIDEO
---
Nikolay Alutin, Bruno Alves de Almeida, Dita Birkenšteina, Alisa Blakeney, Cookies, Sofia Dourron, Jan Hüskes, Aram Lee, Aude Mgba, Rachael Rakes, Miguel John Versluys, Shen Xin., (2019), Landscape with Bear, De Appel(Publisher). ISBN 978-9-07-350191-1
A publication/documentation of the final project of the Curatorial Programme 2018/2019 with many contributions, Amsterdam, The Netherlands
ABOUT
The publication documents the making of Landscape with Bear, a project that investigates what has come to be known as De Appel's Collection (Unintended), an accumulation of objects – artworks, props, leftovers, and unidentified materials – that lies within the institution's extensive Archive. This publication is one of the outcomes of the project, alongside the exhibition at De Appel and the performative-event at the Stedelijk Museum, which took place in May 2019. It registers the group meetings, each of which was documented in various forms: photographs, audio recordings and minutes. Extracts of these materials have been selected and edited to be included in the book in order to reflect on the methodology used. Every step of the process has been woven into one continuous landscape: the participants' first face to face encounter with the objects, their initial reactions, first thoughts and desires for this project, mind maps, collective discussions, group work and individual presentations, floorplans, notes and drawings.
LINKS
Landscape with Bear
---
"Family Affairs", in Jo-Lene Ong & Rachael Rakes (Eds.) Practice Space, (2019), [NAME] Publications and De Appel (Publishers), pp. 142-148. WITH CONTRIBUTIONS OF: Mirene Arsanios, Zoe Crook, Sofía Dourron, Patrick Flores, Emmanuel Iduma, Victoria Ivanova, Aude Christel Mgba, Gean Moreno, farid rakun, Julia Sarisetiati, Ane Tonga, Abhijan Toto, and Natalia Zuluaga among others. ISBN 9780997494068.



ABOUT

"Practice Space" emerges out of an effort to better understand the conditions of contemporary art in disparate places. Featuring all new writing in a variety of discursive forms, among them commissioned essays, conversations, and profiles, the volume constellates perspectives and approaches to "the local" from a number of art initiatives that operate outside of conventional institutional frameworks. The book is organized around three key terms—"Local Time," "Situated Infrastructure," and "Cotranslations"—each of which serves to underscore a crucial element in thinking non- or para-institutionally.

Practice Space

is co-edited by Jo-Lene Ong and Rachael Rakes, and published with

De Appel

(NL) and [NAME] Publications (USA). This book is made possible with the support of

Ammodo

and

Stichting DOEN

.